KBC Global Services Czech Branch
Číslo stánku: 33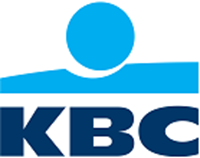 Oblasti, ve kterých hledáme zaměstnance
Nabízíme
O nás
Does our logo look familiar to you?
Most likely yes! KBC Global Services was established in Brno in 2011 and we form the heart of the KBC Group – a financial group that includes, for example, the Czech ČSOB, the Belgian KBC or the Hungarian K&H.
We invent and provide processes thanks to which is it possible to take out loans, pay insurance policies or process international payments across Europe.
KBC Global Services is a bunch of young people made up of both fresh graduates and more experienced colleagues. Name any activity, and we likely participate in it. Operational risks, international transactions, invoices, financial markets, securities, insurance, loans, or something that you might not expect from us – testing of banking applications or robotics.
The company culture is something we all appreciate. It is made for those who expect something more than just working from nine to five. Whether it concerns personal development, simple internal job rotation, or awareness of what's going on in the company. We try to cater to everyone, whether it concerns expectant mothers and parents or students. Many things in the KBC Global Services happen thanks to the people – the volunteers. Many of them became a part of one of the company communities where they engage in further activities above their usual work duties and make use of their skills in an area they are interested in. The Fun Committee, which organizes corporate events, has the greatest tradition, but the group dedicated to CSR activities is also popular. At KBC, it's simply about people.
Navštiv stánek společnosti na veletrhu
Registruj se a označ tuto společnost tlačítkem "Mám zájem". Seznam svých favoritů najdeš ve svém profilu. Díky tomu nezapomeneš, které společnosti na tebe udělaly dojem, a budeš mít vše po ruce!
Martina Beníčková
Kontaktní osoba pro uchazeče